Some might say, not a lot because the world of technology has advanced design and made what was only a vision for the future, now a daily reality. Even with digital technology and the sharing of information, ideas and creative inspiration we see every day there is still something to be taken from the designers of the past.
Let's break down some of the pearls of wisdom and foresight that those pioneering designers of the past have shared with us and see if the messages and intent are still relevant today.
​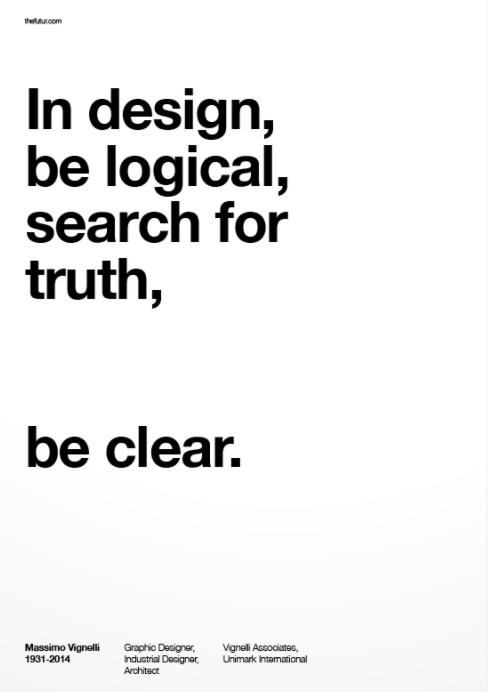 ​
Massimo Vignelli was born in Milan in 1931, an Italian graphic and industrial designer, his work was simple, geometric and modern. An overachiever he also studied Architecture at the University of Venice and went on to have some of the most successful design agencies in the USA. In the beginning, focusing on corporate identity and product design his body of work is vast. One of the projects he is best known for is the design of the New York Subway Maps. Clearly a master of clear design communication he imparted lots of advice for designers during his lifetime. He is the designer of the worldwide font 'Helvetica' and for that even Creative Recruiters pays homage to him.(Inkbot Design 2019)This simple typography designed by Massimo in the 1950's appears to still be standing the test of time today. So yes, Massimo good design is timeless.
​
So, in this, there is a lesson for the emerging designer. Good design just stands the test of time and sometimes simplicity and not over-engineering design is what makes it work. Clarity is what all designers seek in a world now filled with lots of visual noise. This is a design principle that doesn't appear to have faltered over the years. Opt for clear messaging, clear visuals and truth will follow.
​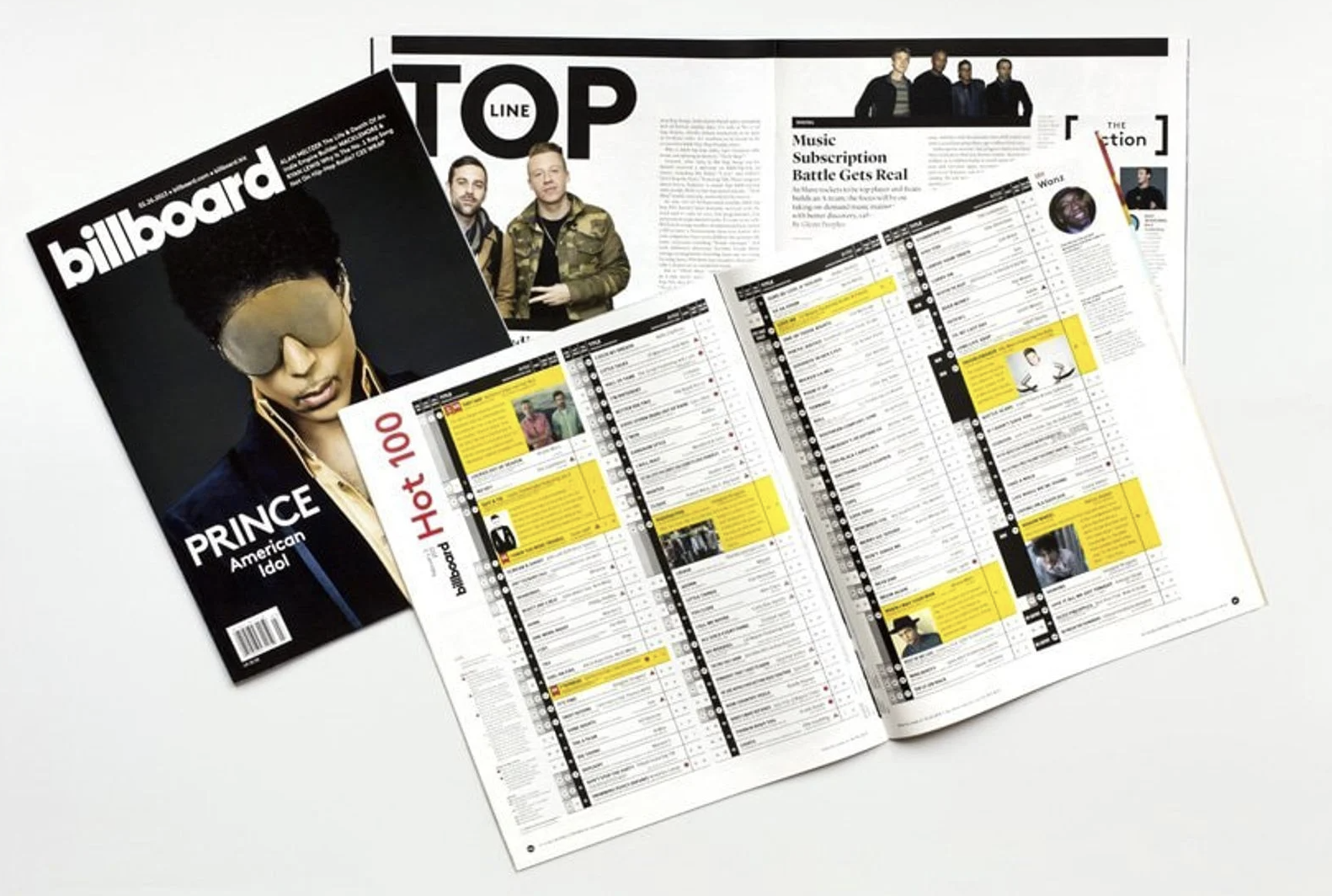 ​
Michael Bierut as the apprentice of Vignelli working under his guidance for over 10 years is still an active and influential designer to this day. His work is noted and he has been credited with 'democratising design'. He approached complex content and made it not only easier to read and consume but did so with an eye for design elements that gave us the ability to consume large volumes of text in a way that allowed our brains to process it. (https://www.facebook.com/pentagramdesign 2021)Later a lecturer in design at the Yale School of Art, Bierut's is pragmatic about graphic design:
"But if we graphic designers want to be taken seriously, we have to offer our work for serious scrutiny, and inevitably that means taking the good with the bad." Michael Bierut

This advice is still relevant today, most graphic designers work commercially, on products, companies, concepts and projects with commercial intent. That means that as a designer you have to be open to criticism, critiques of your work and as Bierut says - scrutiny. You have to have thick skin and not fall in love with your own ideas, so you can give clients what they need and at the same time you may also be able to give them what they want.
​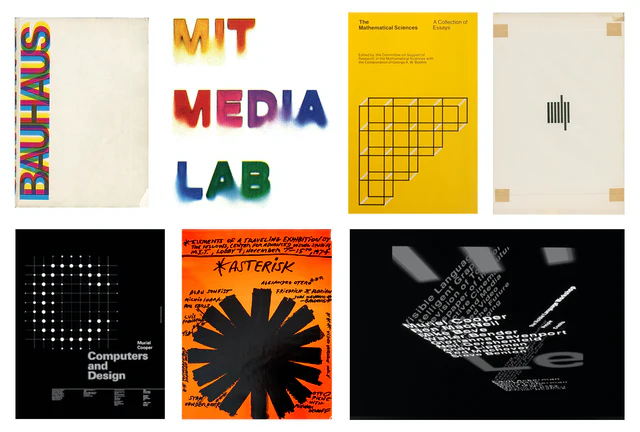 ​
Muriel Cooper while less known, also left a legacy that emerging graphic designers can learn from. She applied her design skills to computers and not just designing on computers but the way the desktop was formatted and laid out. She co-founded the "Visual Language Workshop' at MIT in 1973 so really was ahead of her time, teaching the principles of design as a visual language. She was fascinated by computer typography and taught many of the most gifted software designers.
We can't ignore the body of her work and you can't help but think she may have known that graphic design and computers were going to work hand in hand in the future. She was one of the early adopters that looked at computer design and applied it and in many cases, there are still remnants of her work in existence today.
"Her role in uniting design, computer science, and media production is a story that has taken longer to receive attention, and may well prove to be her bigger legacy" MIT Press
The message here is not to be afraid of looking forward or envisioning a new path, doing something different, blending elements and adding to your body of creative work so that you can look back and see transformation and transition from one moment in time to another. Having a folio that shows development, variety and outside the box thinking is often better than just showcasing your best commercial work. Show what you think is successful rather than what clients deemed successful.
There are so many designers of note that have helped pave the way for those coming after them that we can't mention all but we conclude with Paul Rand.
​
​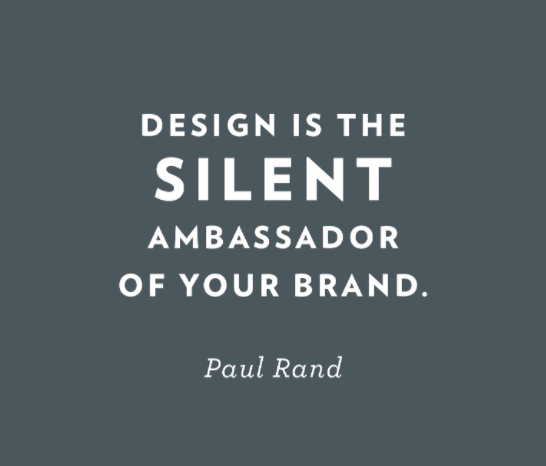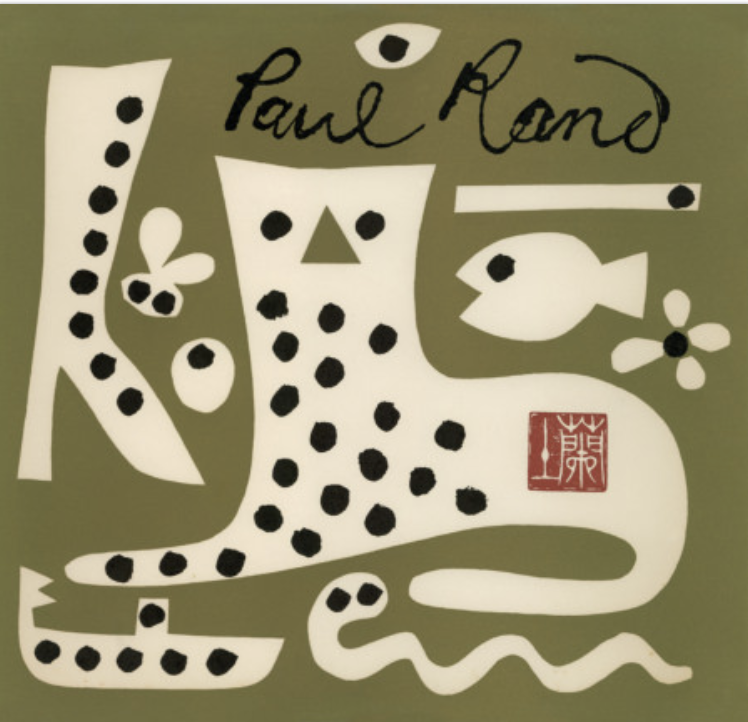 ​
The thing that stands out about Paul Rand is that he was a self-taught designer and many can identify with that. Graphic design has gone from storyboards and bromides to drawing tablets and complicated software and in some ways, all graphic designers have elements that are self-taught. Good graphic design might use the principles taught at universities or higher education institutions but the creativity and producing something that just works comes from experience and application. Paul Rand started his career creating stock images for a newspaper later in the 1950's and 1960's he became a master of logos with IBM, UPS and ABC (USA) among them. (Lewandowski 2013)When asked about designing logos he said:
"A logo cannot survive unless it is designed with the utmost simplicity and restraint."Paul Rand

So the legacy and message of Paul Rand's work for designers working today is that simplicity and presentation are key. The presentation of ideas, concepts, ideation and final finished art are the foundations of graphic design.
"How to present a new idea is, perhaps, one of the designer's most difficult tasks. Everything a designer does involves presentation of some kind–not only how to explain (present) a particular design to an interested listener (client, reader, spectator), but how the design may explain itself in the marketplace…"Paul Rand
​
Although we work and operate in modern times and the tools that designers use daily may be different from these pioneers in graphic design many of the principles, lessons and understandings are the same. As an artist, there is always something to be learnt from other artists and as a person, there is always something valuable to learn from others that have gone before you and blazed a trail.
Sources:
Inkbot Design 2019, Massimo Vignelli — Biography of the Famous Graphic Designer, Medium, Medium, <https://inkbotdesign.medium.com/massimo-vignelli-biography-of-the-famous-graphic-designer-6eaba10a4ca6>.
The New York Times 2021, 'Muriel Cooper: The unsung heroine of on-screen style (Published 2007)',<https://www.nytimes.com/2007/09/28/style/28iht-design1.1.7670693.html?_r=0>.
Lewandowski, D 2013, Paul Rand - American Modernist, Paul Rand - American Modernist, <https://www.paulrand.design/>.
Bigman, A 2012, 4 principles by Paul Rand that may surprise you, 99designs, 99designs, <https://99designs.com.au/blog/famous-design/4-principles-by-paul-rand-that-may-surprise-you>.
​