​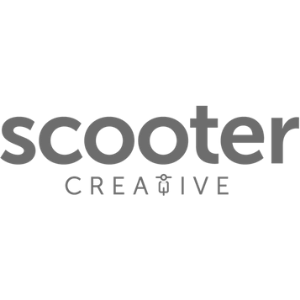 Anna Hodgson, Managing Director
​
We took a few moments to speak with Anna Hodgson from Scooter Creative. Scooter Creative is a well know Melbourne design agency that has worked on some amazing campaigns. We asked Anna about the Freelance Portal and how it works for her.
How frequently would you use the freelance portal?
"We create the job inside the portal and then we source the right person first and then we keep using it to book those people that we want. It's been great and now it's our go-to if we need assistance. We have used it 4 or 5 times for one of our designers and we found her straight away and now we have another and both are brilliant." Anna says
In your opinion what would you say are the best features of the portal?
" I think the cost is a great benefit and being self-sufficient is also excellent and time-efficient. Once we post a job it's Interesting to see what designers apply - if you put up specific jobs you get a great response. We just put up a job and got heaps of applicants which was excellent. I thought it was going to take too much time and it would be quicker to turn it into a traditional job vacancy but it was really great to find someone so quickly.
Since using it I have changed my mind about the time it takes to find someone.
What is your opinion of the calibre of talent on the portal?
"The people that we have used through the portal have been excellent. Applicants stand out a lot and are available quickly, we know they are available, pre-interviewed, highly qualified for us and this is perfect. It definitely helps that they are vetted and invited to the portal by Creative Recruiters."
What would you say to a studio like yours about using the portal if they were considering it?
"I'd say definitely give it a go and it's been great for us, it works well and takes less time than you think to find good quality creatives and designers. Once you start using the portal it becomes easy and it's a great resource."
___________________________________________________________________
​